A pair of good leather shoes, in addition to the maintenance of their own materials, the correct wearing habits can improve the durability of the shoes: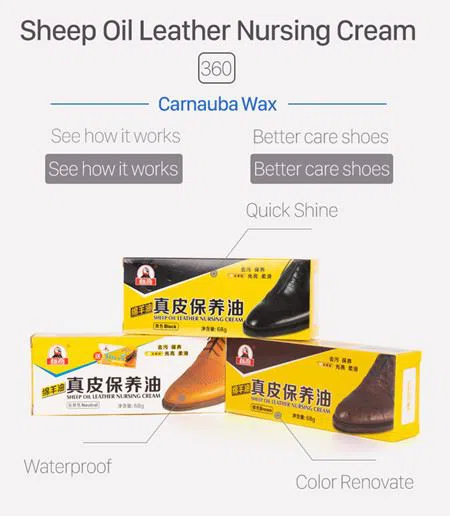 1. Use a shoe sponge or BIKI horsehair shoe brush to wipe off the dust. The gap between the heel and the shoe body can be wiped with a pointed brush, and then put in the shoe support, which can be replaced by newspaper.
2. Use high-quality special leather shoe cream and shoe polishing sponge. When applying shoe cream to leather shoes, avoid applying shoe cream directly on the leather surface. You should apply the shoe polishing sponge or shoe brush first.
3. If the leather shoes get wet, use a dry cloth to absorb the moisture of the leather shoes, and then place them in a cool place to let the leather shoes air dry naturally. Do not expose the wet shoes to the sun, next to the air-conditioning or blow them dry with a blower. , Otherwise it will burst or shrink.
4. When cleaning leather shoes, avoid washing with water and contact with chemical solvents, and use special care products for leather shoes.
5. Shoes should not be worn continuously for more than two days in order to give the leather a chance to breathe.
6. Due to the effect of human foot sweat, leather shoes will appear decolorized, which is a normal phenomenon. It is recommended to use the shiny shoe polish sponge for BIKI leather shoes for 1-2 times a week.
7. Don't force yourself when you encounter new shoes that are not easy to wear. Shoehorns should be used to avoid pile-up phenomenon;
It is recommended to use BIKI brand shoe care products, which are easy to carry, and can be put in backpacks or handbags and used smoothly. Taking care of your noble shoes daily, attending events, meetings and other important places will make you very worry-free.
Related product links:http://www.cnbiaoqi.com/products
Keywords: BIKI horsehair shoe brush,Shoe horn,shoe shine sponge