中山市标奇家庭用品有限公司坐落于广东省中山市小榄镇,地理位置优越,交通便利。
  公司主要专业从事家居清洁和鞋护理产品研发、生产、销售的综合型规模企业,主要产品:液体鞋油,膏体鞋油,海绵鞋刷,擦鞋湿巾,运动鞋护理产品,鞋油套装等系列鞋护理用品和家居清洁、汽车清洁、消毒喷雾、洗手液等产品。
我司有近20000平方米厂房仓库和100多名员工,拥有先进的生产设备。拥有品牌标奇 BIKI GROWN等品牌。
  产品深受国内外客户及消费者的好评和推崇。产品严格按照国家标准生产,产品质量指标均已达到了质量管理的新高度。企业拥有现代化的生产设备、质检设备,凭着多年的制作经验和信誉,雄厚的技术力量,先进的生产工艺,成为综合型实力鞋护理生产企业。
  公司秉承"诚信务实,开拓创新"的企业理想,以可靠的产品质量、以更丰富、更优质的产品,来赢得了广大客户及消费者的信赖。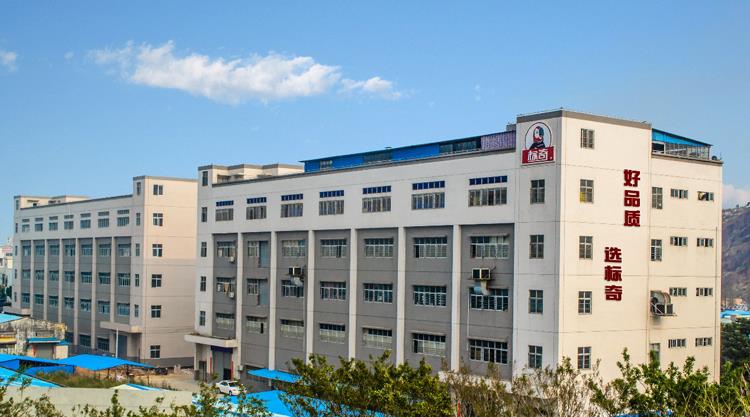 Zhongshan Biaoqi Houseware Co., Ltd. is located in Zhongshan City with a superior geographical position and convenient traffic.
We are an Integrated scale enterprise that specializes in integrated Supply, Sale, Production, Research, and Development. With near to 20 years of experience in professionally manufacturing shoe care products and household cleaning, we can provide you high-quality products and excellent service.
We obtain ISO certification and strictly implement this system.
Our main productions are Shoe Polish, Shoe Shine Sponge, Leather Care, Shoe Deodorant, Sneaker Cleaning, other Shoe Care accessories, and Household Cleaning Products
Our factory occupies an area of 20,000 square meters and employs nearly 100 staff. We have advanced production equipment and quality inspection equipment. With many years of production experience and reputation, with a strong technical force and advanced production technology, we become one of the most comprehensive strength shoe care accessories production enterprises.
We have been adhering to the "integrity and pragmatic, pioneering and innovative" corporate philosophy. With reliable product quality, richer, more high-quality products, to win the trust and recognition of many customers and consumers.
Our company is always engaged in developing new products, and our products have high competitive power due to top quality.
We will treat every customer with the utmost sincerity. We will be the best and professional manufacturer that you can trust in China
Our corporate philosophy:
Existence Philosophy: Product Innovation. System Innovation Development Philosophy: People-oriented, Act according to the capability
Employing Philosophy: Appointed according to the abilities,
Working Philosophy: Paying attention to the process, Paying attention to the results
Action Philosophy: Quick Response, Quick Action